Have You Scheduled Your Breast Cancer Screening?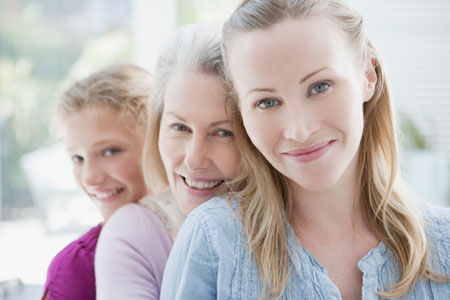 October has been recognized as Breast Cancer Awareness Month. According to the American Cancer Society, "breast cancer is the most common cancer in women in the United States, except for skin cancers. It represents about 30% (or 1 in 3) of all new female cancers each year." This makes it very reasonable to assume that if you are a female and you don't have breast cancer yourself, you probably know a friend or family member who has been diagnosed.
There is no question that early detection is a critical component to successfully treating breast cancer. This makes it highly important to know how to detect it on your own and how often you should be scheduling breast screenings with a physician. Regular screenings will help to prevent the disease from advancing to the point that it could be fatal.
Do You Have a Screening Schedule?
A breast exam or breast screening doesn't automatically mean a mammogram. In fact, a routine breast exam can be performed by your doctor during your annual gynecological visit. These physical breast exams should start around the age of 20 for women. If you are 40 or older, however, a more thorough breast screening and imaging will be recommended – called a mammogram. If your family has a history of breast cancer and you are considered high risk, you should carefully follow your physician's suggestion for more regular breast screenings.
What Happens During a Breast Exam?
During a breast exam, your physician will feel both of your breasts for any lumps or abnormalities while you are lying down. Expect to answer questions about your menstrual history and pregnancies. You'll likely be asked to lift your arms during this physical exam and possibly sit up so that a thorough screening can be obtained.
What to Expect from a Mammogram?
A mammogram is the next level of breast cancer screening. A mammogram is simply an x-ray of your breasts to provide detailed pictures of your breast tissue and any lumps or abnormalities that can't be felt by the hand. Patients stand in front of a machine that presses your breast tissue against a platform. The pressure may be uncomfortable, but it is very brief. Many women now have the opportunity to choose a 3D mammogram for even better imaging and detection.
If there is an area of your imaging results that looks questionable, you may be asked to come back for a breast ultrasound or MRI to confirm or deny any suspicious tissue. A biopsy of these abnormal findings is often the next step to determine if you need further treatment.
At North Pointe OB/GYN Associates, we recognize the seriousness and prevalence of breast cancer in women. To this end, we may breast cancer detection and prevention a top priority at our Cumming office. How long has it been since you had a breast exam or mammogram? Call us today to get your breast screening booked – this simple and quick screening could save your life!