When UTIs Become Frequent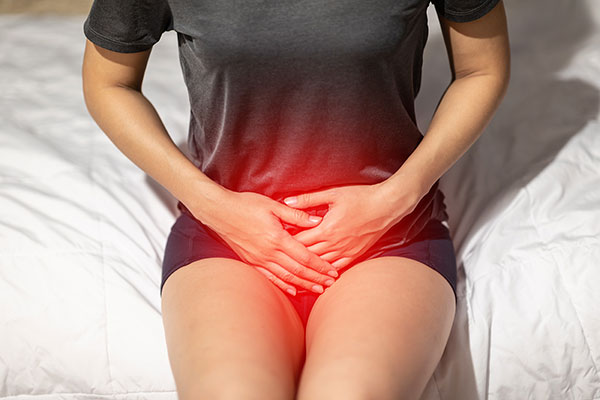 It is not hard to find a female patient who has suffered from a urinary tract infection. In fact, UTIs are quite common in women, with around 50-60% of women experiencing at least one UTI in their lifetime. Women are more prone to UTIs than men, in part because of the shorter distance between the urethra and the anus, which makes it easier for bacteria to enter the urinary tract.
While UTIs can be easily resolved with a course of antibiotic treatment, this type of infection can be disruptive and uncomfortable until it resides. If urinary tract infections occur frequently, they can even become a threat to your quality of life and relationships. At North Pointe OB/GYN, we want our patients to tell us about their struggle with urinary tract infections. Although this is a common problem for women, frequent UTIs can be a sign of something more serious, and they certain deserve proper treatment. Here's a closer look at female urinary tract infections, including its symptoms and why you may be suffering more than other women.
What is a UTI?
A urinary tract infection (UTI) is an infection that affects any part of the urinary system, which includes the kidneys, ureters, bladder, and urethra. UTIs are typically caused by bacteria, such as E. coli, which enter the urinary system through the urethra and multiply in the bladder.
UTIs can be uncomfortable and can cause the following symptoms:
strong, persistent urge to urinate
a burning sensation when urinating
cloudy or strong-smelling urine
pelvic pain or pressure
Treating UTIs
UTIs can be treated with antibiotics, which means that you'll need to let your physician know about your discomfort. At North Pointe OB/GYN, we will take a urine test to properly diagnose the bacteria in the infection so that we can prescribe the most effective antibiotic. It's important to let us know as soon as possible if you suspect you have a UTI, as untreated infections can lead to more serious complications such as kidney damage.
Why Am I Getting UTIs so Often?
At North Pointe OB/GYN, we make it a priority to help patients determine what is causing their urinary problems and frequent infections, which can often be related to certain lifestyle habits that they can control.
Frequent UTIs can have a variety of causes, some of which may include:
Structural abnormalities: Structural abnormalities in the urinary tract, such as a blockage, can cause urine to back up and increase the risk of infection.
Compromised immune system: Individuals with a compromised immune system, such as those with HIV/AIDS, are more susceptible to UTIs.
Poor hygiene: Poor hygiene habits, such as wiping from back to front after using the toilet, can increase the risk of bacterial infection.
Sexual activity: Sexual activity can introduce bacteria into the urinary tract, increasing the risk of infection. Women who are sexually active are at higher risk for UTIs.
Menopause: Changes in estrogen levels during menopause can lead to changes in the urinary tract, increasing the risk of infection.
Use of certain contraceptives: The use of certain contraceptives, such as spermicides or diaphragms, can increase the risk of UTIs.
Urinary catheterization: People who require urinary catheterization may be at increased risk for UTIs due to the potential for bacteria to enter the urinary tract through the catheter.
Restore Urinary Comfort and Call Our Cumming UTI Doctors
Stop struggling in silence. We understand how painful and disruptive UTIs can be. We want to hear from you promptly at North Pointe OB/GYN if you have symptoms of a urinary tract infection and meet one of the following criteria:
You have had two or more UTIs in the past six months or three or more UTIs in the past year.
You have tried over-the-counter treatments for UTIs, such as cranberry juice or supplements, but the symptoms persist.
You are experiencing UTI symptoms during pregnancy.
Call our Cumming physicians who specialize in women's health care to schedule your UTI exam and treatment.